Home Additions in Williamsburg, VA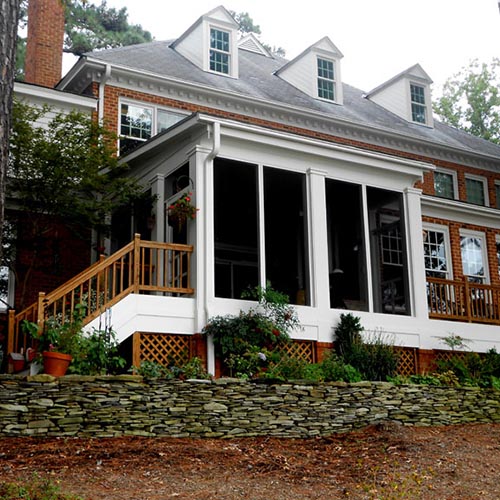 The longer you live in your home, the more it can feel like the walls are closing in. A home addition can alleviate this feeling, and it's a great way to enjoy the space you've always needed or wanted in your home. From extra bedrooms to support a growing family to a home office that supports your livelihood, Brantley and Ripley Construction, L.L.C. is ready to expand the footprint of your Williamsburg, VA home.
Unlike general remodeling contractors, we understand what it means to preserve the original integrity of your home. No matter what type of addition we're building, we'll make sure it looks like it's always been part of the original home—right down to the smallest details.
Bedrooms: Expecting a new family member? Welcoming a live-in parent? An extra bedroom provides people with the private space they need and adds valuable square footage to your home. From a small bedroom to a new master suite, call us for additions.
Bathrooms: Tired of fighting over the bathroom every morning? Add another one! We can add half-baths, full bathrooms and even add-on baths to master bedrooms to create the master suite you've always wanted.
Utility rooms: If you're sick of doing laundry in the basement or want a traditional mud room added to your home, consult with our team. We'll build on a small but versatile space for you to use in the way you've always wanted.
Home offices: Work from home? A home office is a wonderful way to separate work life from your home life, and it gives you a space to close the door and get some privacy while you work.
Sunrooms: Bask in the summer sun or watch a storm light up the night sky from inside a sun room. We have experience building sun rooms onto Williamsburg, VA homes and integrating them perfectly, so they look like part of the original design.
Ready to begin a home addition? Contact Brantley and Ripley Construction, L.L.C. today for information about design and estimating from our in-house team. We're ready to build the extra bedroom or relaxing sunroom you've always wanted! Contact us at 757-253-0233 to get started with a home addition, kitchen or bathroom remodel, or exterior renovation.