Exterior Home Renovation in Williamsburg, VA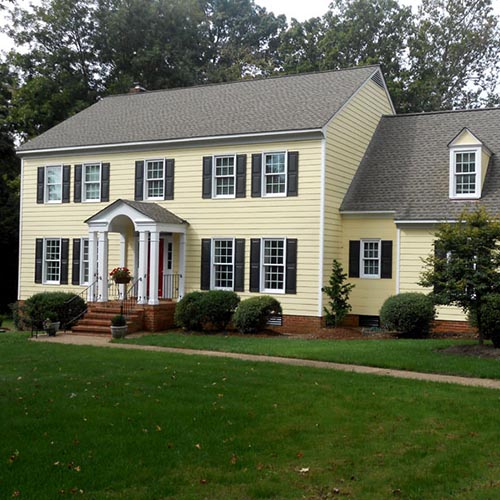 The exterior of your home is just as important as the interior. Not only is your home's exterior representative of its curb appeal, it contributes to the value of your home and the enjoyment you have as a homeowner. If you want your home to be among the most iconic and pristine in Williamsburg, VA, make the call to the home renovation contractors at Brantley and Ripley Construction, L.L.C. for exterior home renovations, including sunroom design and decks.
Our decades of building expertise put us in a position to transform your home's exterior. Whether it's upgrading materials or making general improvements, we promise a façade that'll be the envy of the neighborhood and the source of your pride.
Windows: From bay windows to double-hung insulated options, we'll outfit your home with the best windows on the market. We can replace worn-out old windows, repair sagging window frames and rise your home to a new standard of efficiency through beautiful glass installations.
Doors: Nothing makes a bold, beautiful statement like a unique front door. We can put a strong, sturdy, iconic front door on your home or install exterior doors anywhere else you might need them. We handle sliding doors, garage doors and more!
Siding: From vinyl siding to classic shake, we repair and replace siding to maintain the beauty and energy efficiency of your home. Whether you're maintaining your home's classic appeal or changing the entire aesthetic, we're ready to help.
Roofing: Problems with your roofing will quickly cause disarray in your Williamsburg, VA home. We help you avoid leaks and other damages with roofing and re-roofing services. Call us for an estimate on overlay roofing, as well as complete tear-off jobs.
General exterior: Our team is also comprised of experienced deck building contractors that can work on decks and patios, gazebos and trellises, garages and sheds and sunroom design, and anything else you might need built, remodeled or improved. Let our deck builders lend their signature design to your property.
Every part of your home's exterior plays an important role in how it looks and how protected your interior is. Let the home renovation contractors at Brantley and Ripley Construction, L.L.C. help you make the necessary exterior improvements you need to uplift your home's appeal and enhance its efficiency. Contact us today at 757-253-0233 to learn more about our exterior improvement, additions, and kitchen and bathroom remodeling capabilities.